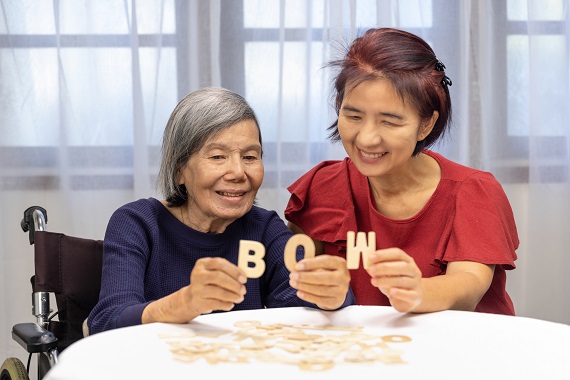 Dementia symptoms can increase the risk of injuries, hospitalizations, falls, and many other unwanted incidents for seniors aging at home. Here are a few things families can do at home to improve the safety conditions of elderly loved ones with dementia:
Clearly Mark Glass Doors and Windows

Increasing confusion is one of the most common symptoms of dementia, increasing the risk that seniors accidentally bump into glass doors and windows. Marking them with a sticker or decal can help them identify that there is a glass pane, avoiding any unwanted accidents. Families could also consider home healthcare services for their elderly loved ones.

Our companionship care promotes the safety of their elderly loved ones at home and prevents injury.

Always Keep a Set of Extra Keys With You at All Times
Seniors with dementia can accidentally lock themselves in their bedrooms or bathrooms. Family members should have an extra set of keys to all interior doors to help prevent this from happening.
Lock Away Potentially Dangerous Tools and Appliances
Kitchen appliances and power tools can be dangerous in the hands of seniors experiencing dementia. Families should lock away all potentially dangerous tools and appliances far away from the reach of their elderly loved ones. We provide caregivers to provide reliable Elderly Care in New York to assist your loved ones with their daily living activities and more.
For more information about our Home Care Services in Brooklyn, New York, you can call Smile Homecare Agency, Inc. at 718-200-9927.