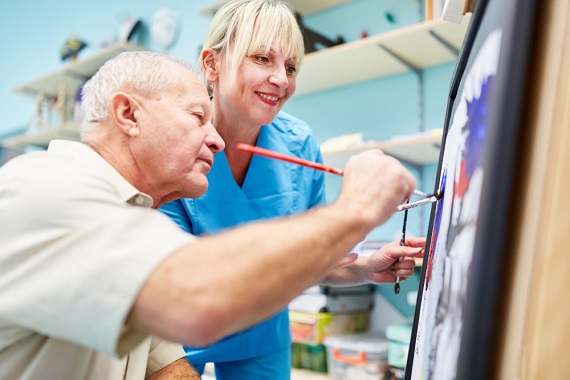 We all take up a hobby in the early years of our lives. Throughout the years, these hobbies have become part of our regular living routine.
As we provide elderly care in New York, we understand that, despite its normal presence throughout our lives, hobbies make a huge impact on the lives of seniors. How does a good hobby impact their daily living?
Stress Relief

Hobbies are a great way to deter feelings of stress. While stress is normal, leaving it uncontrolled can lead to health complications, especially for seniors.

Most hobbies will be enjoyable and can bring them happiness. Through these hobbies, they can control their feelings of stress. You can always work with a home health aide for added assistance when performing these stress-relieving hobbies.

Finding a Community

We understand the importance of socialization in our senior years. Our companionship care services are targeted to address this need. But through hobbies, seniors can find like-minded individuals who share the same interests as them. They can socialize better when they have a good hobby.

Cognitive Care

Their cognitive ability can also improve through hobbies. Participating in these hobbies requires them to process information all the time. They are sharpening their cognitive abilities the more they participate in these hobbies.
Here at Smile Homecare Agency, Inc., we have care providers who are more than happy to assist you in your hobbies. Our home care services in Brooklyn, New York, can help you preserve your quality of life at home. Call us today for your inquiries!