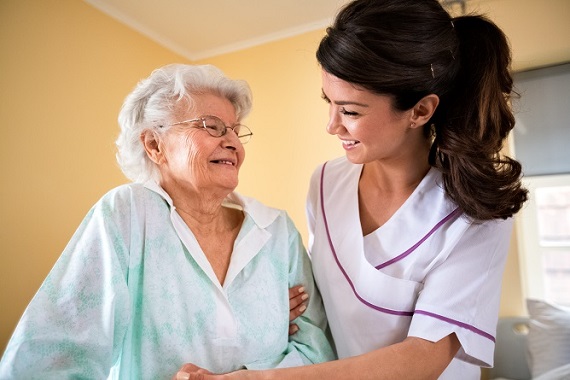 During the early stages of dementia, care provided by a primary family caregiver or any family member may suffice as the care needs are not that advanced yet. However, as the condition progresses to mid or later stages of dementia, so do the care needs. With that, having home care services in Brooklyn, New York that provides professional dementia care is greatly ideal.
Once the condition reaches mid-stage, different more noticeable signs and symptoms show like problems sleeping or confusing day and night, increased aggression and irritability, behaving inappropriately in social settings, difficulty with perception, and many others. When this happens, Smile Homecare Agency, Inc. still enables dementia patients to stay safe and comfortable at home while living with the condition. Through Alzheimer's/Dementia home healthcare services, it is easier to manage the unique challenges of the condition as well as address the ever-changing, progressive, and complex needs.
Tailored to the condition as per diagnosis from healthcare providers, the individualized one-of-a-kind dementia in-home care plan encompasses but is not limited to the following.
– Support and assistance with activities of daily living like light housekeeping, meal preparation, medication reminders, and more to retain as much independence and live as fulfilled lives as possible.
– Since dementia patients are prone to poorly managed toilet use or incontinence problems, our caregivers are highly-trained and skilled to provide comfortable and dignified assistance regarding incontinence.
– 24/7 elderly care in New York guarantees that care needs that arise at any time of the day are promptly addressed, especially regarding medication intake, getting in/out of bed, bathroom use, and such.
– To promote cognitive health, our companionship care includes brain-booster activities for dementia patients to benefit from and enjoy.
For Dementia care, contact us today at 718-200-9927!