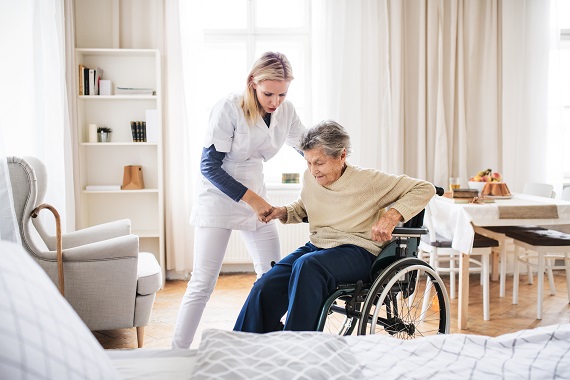 Being a home health aide means you have a vital role in the healthcare industry. You have to take patient care to the next level by providing a personalized caregiving experience. It is a full-time job which means only committed individuals who have a genuine care for others' welfare should take on this job.
Smile Homecare Agency, Inc., your provider of home care services in Brooklyn, New York, has caregivers who can deliver compassionate and emphatic assistance to your loved ones. They prioritize their patients' comfort, security, and safety.
You, as a family member, can provide assistance to your loved ones when it comes to accomplishing tasks, but in instances when you need to leave for work, experienced caregivers who can look after their health will come handy.
As an elderly care in New York, our caregivers can best:
Provide feeding assistance to patients during meals as well as ambulate, turn, and position them in bed or in their wheelchairs.
Offer basic nursing care such as wound dressings, heat treatments, and therapeutic baths.
Check their functional abilities like vital signs, weight changes, urine results, and intake observations.
Document any significant change in the patients' medical results.
Perform in accordance with the organization's policies and in adherence to the code of ethics.
You can be confident that our home health aides will not only provide your loved ones with quality service but also maintain a professional relationship with them to foster mental and emotional health along with physical. We will perform to the best of our ability to ensure that our patients are safe, satisfied, and comfortable.
Visit our website to learn the other services we offer, especially our companionship care services. Get in touch!