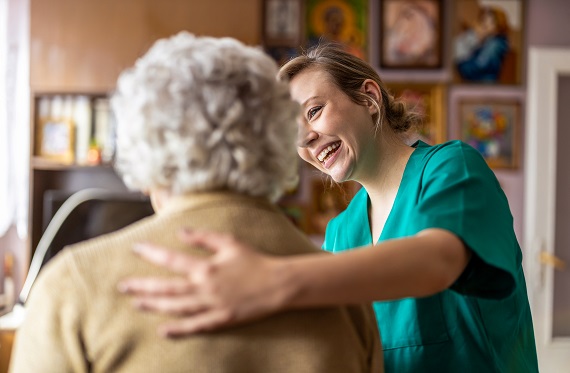 Many challenges come with looking after a loved one with Alzheimer's. While you're still trying to cope with your emotions, you would also need to support your loved ones as they navigate the changes taking place in them. Family caregivers undoubtedly have tough jobs, which is why we are here to offer help!
At Smile Homecare Agency, Inc., we strive to make a positive impact not only by providing excellent home care services in Brooklyn, New York but also by disseminating vital information to support families in need.
As experts in elderly care in New York, here are a few best practices we can share when it comes to taking care of a senior with Alzheimer's Disease:
Make use of available resources.

Community and online resources can assist you in providing good care throughout this process. Organizations can also provide practical assistance, guidance, and training, and can even connect you with local support groups.

Learn all you can about your loved one's Dementia.

The more you understand the condition and how it's likely to develop, the better you'll be able to plan for the future. This can range from the services they will require such as companionship care to treatments that can help in slowing the progression of their symptoms.

Prepare for the road ahead.

Making arrangements for their future care as early as possible can help lessen stress down the road, allow your loved one to participate in decision-making, and guarantee their legal, financial, and healthcare preferences are met.
Seeking the help of others isn't such a bad idea, either. If you're looking for reliable home healthcare providers, dial us today!